How far would you be prepared to go and how much would you spend for a cup of freshly made coffee? Ten dollars? Maybe $20? Or, if you really wanted to push the boat out, how about $1,000?
At Coachman Menswear, they're offering caffeine connoisseurs the chance to sample the most expensive and exquisite in-house brewed cup of coffee in the world. As an added extra, the staff will fit you with a free Hugo Boss suit as you bask in the coffee's rich aroma, sip on its velvet luxury, and savour its full flavour. At $1,000 a cup, you'll want to take your time.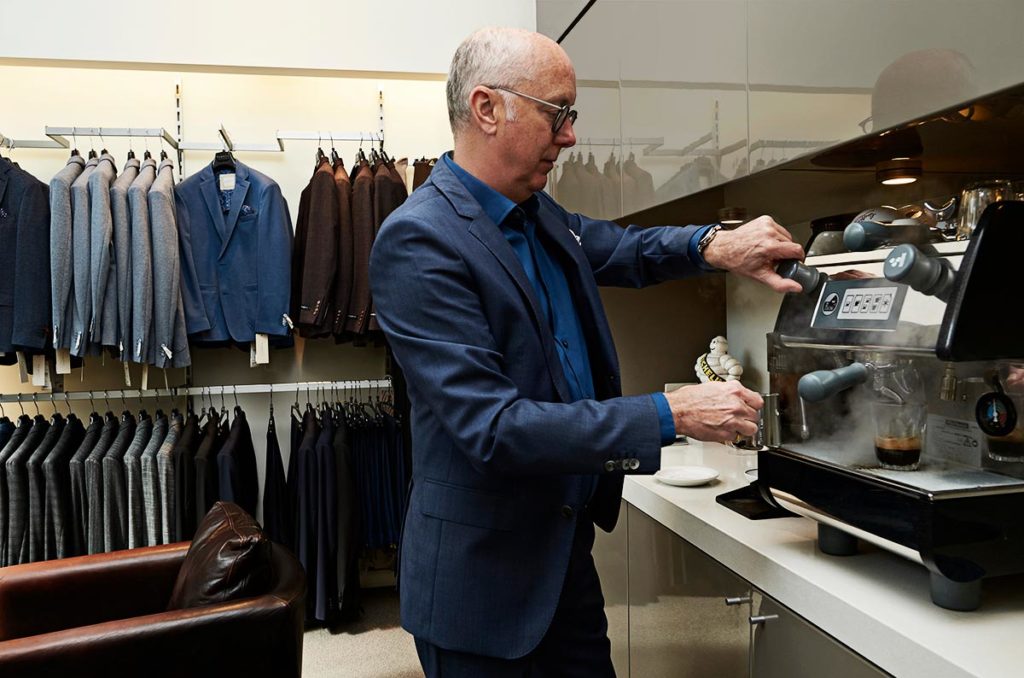 Coachman owner David Cooper explains, "Prior to this, the most expensive coffee in the world was the Elida Geisha Natural 1029. There was thought to be only 1,600 cups in the world of the Panamanian-grown brew, so we decided to go one better and offer all our customers a cup of something special for the bargain price of $1,000."
David adds, "It's a big price tag, but our customers are cultured types who know their watered-down engine oil from their rocket-fuel. Besides which, we want them to really enjoy their cup of jump juice, so we've agreed to fit them with a free Hugo Boss suit as they see for themselves why our coffee is so spectacular."
As one of Australia's leading men's fashion boutiques, Coachman Menswear has been providing high-quality menswear for over half a century. So if they're offering you a free Hugo Boss suit, which usually retails above $1200 alongside your cup of coffee, it's a pretty good deal, even if the coffee in question costs $1,000.
David says, "A well-brewed coffee and an immaculately cut suit complement one another perfectly. In fact, I would argue that if you're going to pay $1,000 for a cup of coffee, you need to be wearing a well-made suit for such a history-making occasion, because trainers and jeans just won't wash. Here at The Coachman, we offer a range of suits from leading brands such as Hugo Boss, Cambridge, and Studio Italia. Our suits are of the highest quality and will ensure you look and feel like a million dollars as you drink your $1,000 brew."
This offer is only available for a limited time, David is imploring people not to waste any time and pay a visit to The Coachman immediately. As the man behind the pricey coffee explains, "You may come for the coffee, but you'll stay for the Hugo Boss suit."