It's good news for vintage car aficionados, motor enthusiasts, and lovers of all things automobile old and new! Original Race T-shirts are now available to purchase in Australia. That means Australians can get their hands on their very own unique, quality cotton men's T-shirt featuring a stunning automobile design from Italian artist David Cheli.
If you're a fan of classic Porsches, you're going to love the car T-shirts available right now. Choose from a range of designs featuring those unmistakable models that have secured the company's place in automobile history.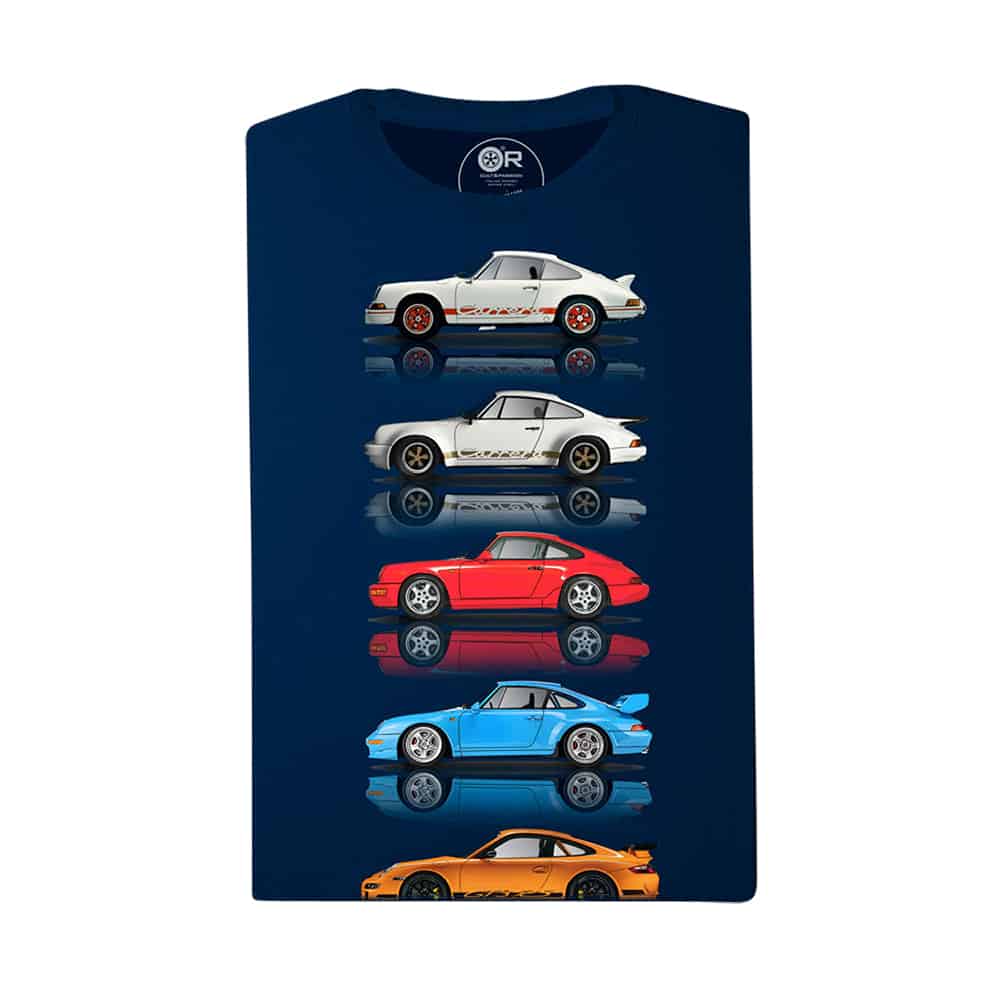 Porsche: How It All Began
Porsche's origins date back to 1931 when the German government asked Ferdinand Porsche to design a car for the people. The result was the Volkswagen Beetle, one of the most successful car designs of all time. Original Race pays homage to the iconic VW with a white vintage car T-shirt featuring a Combi van standing proud and happy, complete with 1960s psychedelic paintwork.
Moving on a few years, the Porsche 356 was the first production automobile to be sold by the company after the War, and actually included components from the VW Beetle. Choose a white or navy Original Race T-shirt featuring a gorgeous, shining black Porsche 356 Coupe or quintessential Porsche 356 Speedster.
After enjoying success in motor racing with various models, Porsche launched the 911 in 1964. The 911 is probably the most well-known model, proving successful on and off the race track.
Porsche models captured by Cheli's artwork in the collection include a classic white 1973 Porsche Carrera 2.7 RS, a stunning yellow 1993 Porsche 964 3.8 RS, and a pale blue 1970s Porsche 917 Tech sports prototype race car.
About Original Race T-Shirts
Designer David Cheli, with a talent for graphic design and a passion for cars, is the artist behind Original Race T-shirts. Using a technique described as a combination of illustration and photography, Cheli succeeds in capturing the very essence of these classic cars with light, colour, reflection, perspective and diagrammatic form.
Original Race T-shirts are made in Italy from the finest materials. But what makes them truly unique is that each T-shirt is printed using a manual process, so no two garments are exactly the same. Choose from a regular fit T-shirt made from silky soft 100% organic cotton or a slimline design made from soft jersey cotton. Depending on the design, the T-shirts are available in sizes small to 3XL.